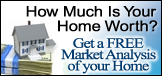 American Associates, Realtors and Builders has realtors who specialize in many different areas of real estate. What ever your needs are we have realtors anxiously awaiting the opportunity to assist you. Flint and Genesee County, Swartz Creek, Flushing, Grand Blanc and more.

You'll be sold on the fact that you're working with the number one real estate company in West Genesee County.

Before you put a For Sale sign on your property or real estate, look for the signs of a professional real estate broker. At American Associates, their people make the selling difference backed by years of training and experience.

We Are Members Of:

Flint Area Association of Realtors
Builders Association of Metro Flint
Michigan Association of Realtors
Michigan Association of Home Builders
National Association of Realtors
National Association of Home Builders

Real Estate Professionals
Specializing In:

Used Home Sales
Luxury Homes Sales
New Built Homes
New Built Condos
Commercial Office Buildings
Subdivision of Land Lot Sales
Commercial Properties
Industrial Properties
Multi-Family Dwellings
Vacant Land Sales

Discover The People Advantage At American Associates.

American Associates takes the time to help you find a property that best matches your needs and desires.